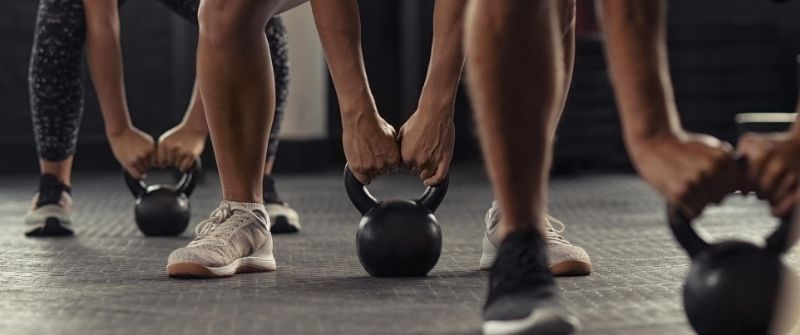 The key to any good insurance plan is to make sure you get a plan that is the right fit for your business. You need to have the proper insurance you're legally required to hold, enough coverage to protect your needs, but you don't want to pay high cost premiums for factors that don't apply to you. Click here to see a Sample Crossfit Liability Certificate.
Factors that go into CrossFit Gym Insurance Pricing
Here are the main factors that determine the cost of your CrossFit insurance premium:
Gross revenue
Membership at your gym
Value of the property you're insuring

As with any insurance policy, the cost of your premium increases by established rates as any of the three factors above increase—this helps you maintain the correct amount of coverage. Other factors that affect premium costs, but that may not apply to every gym, include:
Swimming pools or lake swims
Number of peg boards
Climbing walls
Childcare areas
Training athletes under 18 years of age.
CrossFit Affiliation Requirements
Being a part of the CrossFit family has enormous benefits, including helping clients achieve their fitness ambitions while being a part of a larger community, but there are insurance considerations to the affiliation. CrossFit, LLC, must be listed as both a certificate holder and an additional insured on your policy. This means that the insurance coverage will extend to cover CrossFit for appropriate claims.
Breakdown of CrossFit Gym Insurance Costs
While there are factors that make each gym's policy unique, below are the average annual insurance premiums for CrossFit affiliate gyms.
Liability Insurance: $1,185
Property Insurance: $350
What Coverage is Included in CrossFit Gym Insurance?
Policies would include commercial general liability and professional liability insurance, and include the below claims limits.
General Liability
$1,000,000 per occurrence

$3,000,000 annual aggregate

Products Completed Operations Annual Aggregate
$1,000,000
Medical Expenses
$5,000 per person
Personal and Advertising Injury Limit
$1,000,000
Damage to Rented Premises Limit
$300,000
Abuse and Molestation Liability
$100,000 per occurrence and annual aggregate
Professional Liability
$1,000,000 per occurrence

$3,000,000 annual aggregate

Getting Started With NEXO
We're the preferred insurance provider for 10,000+ gyms and fitness clients around the country and the premier expert in fitness industry insurance, including as a provider of coverage for CrossFit gyms.
We want to make sure gyms purchase the correct amount of insurance, so the best way to get started is to contact us for a free analysis of your CrossFit insurance needs. Getting your insurance set up is a simple process, which can conveniently be completed entirely online and starts with you requesting your free custom analysis.
Step 1) Apply Online
Step 2) Receive a Quote
Step 3) Sign up and Pay
Contact us today to get started.
If you're a broker looking for innovative insurance solutions for your clients, we invite you to learn more about NEXO Insurance Services. With a focus on technology, flexibility, and customer service, NEXO offers a wide range of insurance products and services designed to meet the unique needs of today's businesses.
By partnering with NEXO, you can offer your clients the peace of mind that comes with knowing they have the right insurance coverage in place. To learn more about NEXO Insurance Services and how they can help you grow your business, visit our Agents & Broker website or contact us today.