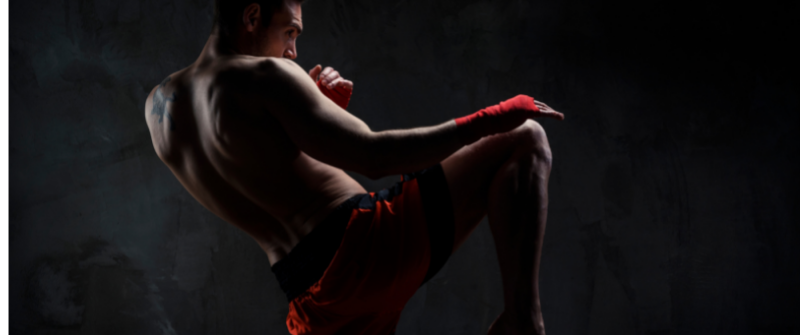 If you've spent years learning a particular martial art discipline, you might begin to think about opening a business and sharing your knowledge with others. But what does it take to get a license in martial arts?
The truth is that there are multiple types of martial arts, and you might not need a license to open a studio. However, there may be qualifications that you need to meet to open a studio and begin teaching or certification from the particular governing body of the martial art discipline that you practice.
This guide will help you better understand the steps you need to take if you're interested in opening a martial arts studio:
What Are Martial Arts?

There isn't a single martial art. The martial arts incorporate a variety of disciplines. The most common forms of martial arts in the United States include:
Karate
Aikido
Taekwondo
Brazilian Jiu-jitsu
Krav Maga
Muay Thai
Martial art is a style of fighting, primarily for self-defense, with precise movements. Each martial art has a distinct set of movements and fighting styles. Martial arts began in Japan, and masters spend years to reach the highest levels of proficiency.
Most martial arts offer various levels that the practitioner must master in order to move up to the next one. For the most part, these levels are represented by the color of the belt worn by the person during practice.
During a class, members from all levels participate. When the master or teacher feels that a person has mastered their current level, the student is tested. Upon successful completion of the test, the student moves to the next level and begins mastering new movements and information.
If you're interested in opening a martial arts studio, then you'll need to reach the highest level of mastery to teach. This can take years of hard work and discipline. Some martial art disciplines require certification within the organization to teach or open a studio under their name.
Martial Arts Certification
Some, but not all martial arts require certification in order to teach. This is to protect the reputation of the discipline and ensure that new students are only taught by the masters of the discipline.
Most martial art disciplines have a National Governing Body (NGB). You would locate the NGB for your particular branch of martial arts and work with them to complete the certification that they require.
For example, USA Taekwondo (USAT) is the governing body for that particular martial art discipline. Taekwondo is actually one of the Olympic sports, and this governing body is closely aligned with Team USA. If you want to teach Taekwondo, you would need to meet the coaching certification qualifications of USAT to do so.
If the state you live in requires you to maintain a license, they'll want you to have certification from the NGB of your particular martial art branch to grant you one. You might live in a state that doesn't require a license, and you might think that you don't need certification from the NGB.
However, if the NGB finds out you're operating under their martial art disciple name without certification, they make take legal measures to close your business or force you to become certified. You want to make all the right moves and follow all the guidelines to successfully open your martial art studio.
Also, certification, if it's available, through the NGB can help you attract new students. In the modern world, any potential student or student's parent will quickly determine whether you have the right certifications to teach or not.
You may find when you start looking for information on certification within your martial art discipline that there are a variety of websites claiming that they can help you get your certification. Be very careful and do your research before signing up for any of these courses.
It's essential to build your business and martial arts school on a solid foundation. This requires the proper certification through your NGB and licensing if it's required by your state.
Licensing for Martial Arts

There isn't a federal law in the United States that requires instructors of martial arts to get a license before teaching. This leaves it up to the individual state to determine if they're going to require a license for martial art instructors.
Most states will require you to get a business license to operate any type of business, including martial arts training. However, not all of them have a specific license requirement. You might also need a license from the county and city.
When you're researching your state's licensing requirements, it's a good idea to start with the state's Secretary of State office. In most states, it's this office that handles licenses for the various professions from hairdressers and plumbers to doctors and electricians.
If your local Secretary of State office doesn't handle licensing for the state, they can direct you to the appropriate department. Any licensing requirements by your state will almost always require certification from your branch of martial arts governing body.
Other Considerations
If you're trying to open a martial arts studio to teach others the discipline that you love, there are other considerations for opening a martial arts studio. Some things to consider:
Location: You need to rent or buy the ideal space for your martial arts studio. It needs space for the classes as well as administrative and visitor viewing areas. It's also a good idea to pick a high-traffic area to get noticed by potential students.
Bank accounts and credit cards: You'll need a way to accept payments and make payments. This requires a business account for checking and savings. A credit card for your business is also a good idea to buy essentials.
Insurance: You need to protect your martial arts studio against natural disasters and potential lawsuits. Insurance can ensure that you don't need to turn to your cash flow and reserves when the worst happens.
You can establish a successful martial arts studio as long as you follow through on the appropriate certification and licensing per your state.
At NexoFit, we offer martial arts insurance to help protect your studio. Contact us to learn more.