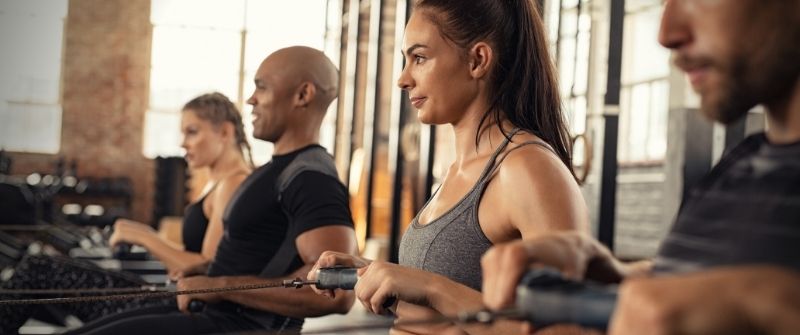 As we discussed in some of our previous blog posts[1], Workers' Compensation is fun!… or not because SURPRISE! You've been hit with a $10,000 premium audit for your most recent policy term!
We wish we were kidding when we say that this happens, but we aren't.
For anyone that has had ever dealt with a Workers' Compensation audit knows the dread of completing that questionnaire. First off, its tedious and you probably have better things to do. Second, although a year isn't that long, a lot can happen in that time span (take 2020 for example). Third, if a lot has changed, then so can your premium, in a potentially good or bad way.

What is a Workers' Compensation audit?
For those that are unfamiliar, all Workers' Compensation policies are auditable meaning that at the end of the policy term, the carrier can request that you show what actually happened over the past year with regards to your payroll and employees.
When you place the policy, the premium is based on your estimated annual payroll and employee count for the next 12 months. Once that year is over, the carrier will evaluate how accurate your estimate was. If you over-estimated, then you may be in for a treat in the form of return premium. If you under-estimated, then you may not be so lucky as additional premium will be required.
Your carrier will also be obligated to share their audit findings with you and explain how they calculated their results.
What if I have an issue with my audit?
If you feel as though your audit does not accurately represent the past 12 months or you accidently provided incorrect information, you are welcome to open an audit dispute. In doing so, you will need to provide additional information and documentation that supports your case. Audit disputes are somewhat lengthy depending on what your argument is, so prepare to spend some time on it. On average we have found that audit disputes are settled within 2-3 months. Yuck.
Your insurance broker should guide you through the process and we at NEXO take on a as much of the communication as we possibly can for you. We are also happy to look at the carrier's audit to make sure that everything is in tip top shape.
Do you have options that alleviate the issues you explained above?
Yes! We have a few options depending on what works best of your business operations:

1. Stand-alone Workers' Compensation policy
If you would prefer to have a simple stand-alone Workers' Compensation policy, we can help avoid surprise audits by helping you set up payroll billing. If you already utilize a payroll service, you may be able to connect that payroll company with your carrier so that your premium is based on your scheduled payroll amounts. If you track your own payroll, then payroll billing is still an option, but you'll need to spend 10-15 minutes a month reporting your payroll figures to the carrier online.
If you'd prefer not to do that, you can report any changes to your insurance broker as frequently as you'd like to keep your policy exposures up to date. We don't necessarily recommend this option as its going to be more work on your part but may help with reducing additional audit premium.
2. NEXOSync
This allows you to combine both Workers' Compensation payroll into one service. As they are already synced up, it automatically sets you up with payroll billing so that you don't have an annual audit. This option also solves the issue of owner inclusion or exclusion. It eliminates the need to sign any forms to opt in or out of coverage, and owners can be included if they pay themselves a small wage.
NEXOSync also includes optional benefits such as Health Insurance, Employee Benefits, and Human Resources. All these items are hard to come by in the fitness industry and can be rolled up into a convenient package and monthly billing so there is less for you to worry about as an owner. Your time is valuable so why not use it to grow your business instead of administrative duties?
You can read more about NEXOSync by following this link.
[1] https://www.nexofit.com/workers-compensation-for-fitness-facility-owners/ and https://www.nexofit.com/employees-vs-independent-contractors/