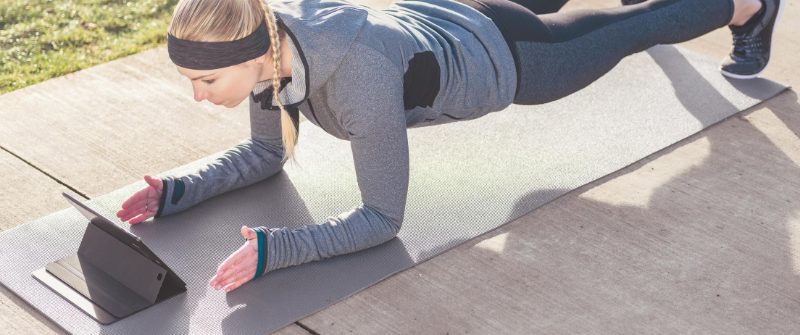 Many of us have been forced to change our business model. Whether we like it or not, Zoom classes, training in the park, or any other method of staying safe could be here for a while. The concept of online fitness programs is not new but until recently insurance companies have lagged in response to the changing dynamics of the virtual fitness world. Insurers may be leaving you at risk by not updating their policy forms to encompass our evolving operations. I'll take us through some major "red flags" to look for in your insurance policy if you are moving to an online programming model or forced to train outdoors.
Gym Liabilities Do Not End at a Physical Location

Do you remember when you wrote down your "premise address" in your insurance application? Probably not. If you do, I bet it seemed administrative and boring – and you are right. But the insurance company takes this information and sometimes restricts coverage to the location you enter in your application. They accomplish this restriction through a form called the "designated premise endorsement". If this exists in your policy the insurer can deny a claim for virtual training because your client was not located at the address in the application.
To encompass all locations you'll want to consider products like NEXO's fitness insurance packages . They don't restrict coverage to a certain location which allows the freedom to Zoom, go to the park, train in the parking lot, etc.
A few of our clients have asked if a gym's liability vanishes along with a physical address. While that would nice, it certainly does not. Each gym programs its own workouts and a client can allege you injured them due to the programming, not just the slippery floor that was wet from sweat. Even in a home a client could consider you responsible for programming an errant kettlebell that slips through the hands and destroys the family room's television. In these cases you'll want to ensure that you have Professional Liability Insurance, not just General Liability Insurance.
Lending Your Gym Equipment Can Cause Insurance Problems

Without putting us all to sleep, most types of property insurance policies do not allow flexibility for moving equipment to different locations. They certainly don't include the borrowing of equipment for online training classes. However, if you have something called "inland marine" or a "floater" policy, you may be in luck. At NEXO, we have the only "floater" type form designed specific to the fitness industry which allows coverage to extend outside the gym. Without it, don't lend equipment to your athletes unless you are prepared to lose it, replace it, or purchase copious amounts of gorilla glue.
NEXO has been insuring fitness facilities for over a decade and helped over 10,000 gyms with their insurance. If you have questions, contact us here or call (310) 937-2007.