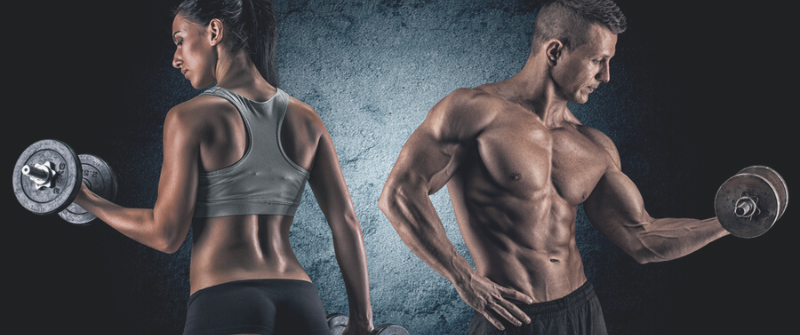 Maybe you're opening a gym because you're passionate about fitness and helping people achieve a healthy lifestyle through exercise. Maybe you're opening a gym because you've done the research and identified a great opportunity in this growing industry. Or, maybe owning your own gym has always been a dream. However you got here, you can't spell "fit" without dotting every "i" and crossing every "t". That's right—it's time to get your paperwork in order, which means researching the licenses and permits needed to open a gym.
It may not be the most fun part of opening a business, but don't let it get you into a sweat. Nearly every business requires specific licenses and permits in order to open. There's a lot to consider, so we'll break down the different types of permits and licenses you may need to open a gym, along with sharing some resources to get you started. So what should be on your checklist?
Standard Business Licenses and Permits
Nearly every business in every state requires some kind of license to operate. If you've already gone through the main legal requirements for opening a gym, you're ready to get your permits and licenses in order.

There shouldn't be any license or permit required by the federal government for the average gym, but if you're unsure, check out the U.S. Small Business Bureau to learn which business activities are regulated by federal agencies.
The license and permit requirements for opening and operating a gym vary by state. You'll need to do research specific to the state where you plan to do business. Local or city governments may have additional permitting you need to consider.
Define Your Business
First, you'll need to understand how your state defines the type of business that you plan to operate. You may think of your business as a "gym" or a "fitness center", but your state may have a very specific definition—and if you don't know exactly how your state categorizes your business, you may not be acquiring the proper permits and licensing, setting yourself up for fines or unexpected liability. Familiarize yourself with how your state defines your business so you have the right starting point for permit and license compliance.
State Requirements for Businesses
Once you're comfortable in your understanding of how your state defines your business, you'll need to research your state's specific business license and permitting requirements. Your state may have specific licensure for gyms and fitness centers that require you to adhere to certain safety or emergency protocols, for example. Check your state's department of commerce or department of revenue page on their website, or check to see if they have specific resources available for people opening businesses in the state.
Zoning and Building Permits
At the local or municipal level, make sure to look into business zoning and building permits or a Certificate of Occupancy (CO) you may need. Make sure you familiarize yourself with any permits you may need for exterior signage as well, as there can be a great deal of variation in what is allowed and the permitting required. Sometimes, a local chamber of commerce can be a great resource to get started, or check with your city or county clerk's office.
Permits and Licenses for Special Gym Services
A successful gym or fitness center can be anything from a simple place to lift weights to an expansive club that offers on-site classes, social events, spa services, food and retail goods, and even healthcare services. Offering special services at your gym can be a great part of your business plan, but you'll want to make sure you comply with any additional licensing and permitting requirements created by these add-ons.

Childcare License 
If you plan to offer childcare or a play area where parents can leave their children while they work out, you'll need to find out your specific state's licensing requirements.
Food and Retail Seller's Permits
If you plan to sell taxable goods or services you'll need to go through your state to obtain a seller's permit, often called a sales tax permit or sales tax certificate of authority. You will need to have already established your business's Employer Identification Number (EIN) in order to apply. Depending on how you are serving food and what you are serving, you may need to pass a health inspection by a local authority and obtain a food vendor's license as well. 
Spa and Massage Permits and Licenses
Like taxable products, you'll need to confirm if you need a general seller's permit in your state for any spa and massage services you offer. You should also research and make sure you adhere to any licensing requirements related to massage or esthetician services that are regulated in your state.
Licenses for Healthcare Services
Your business is all about helping people live healthy lives—a collaboration with healthcare service providers can be a natural service to provide. If you rent space to or employ healthcare providers such as dieticians or physical therapists, you may be responsible for ensuring their certifications and licensures are current, and be sure to understand if these services impact if, and how, HIPAA regulations apply to your business.
Pool and Shower Regulations
Some state and local governments have specific permitting requirements for pools. Some locations even have different licensing requirements for businesses with showers and for spaces without shower facilities. You'll want to check your state, county, and municipal regulations if you have showers or a pool on site.
Music Licensing
You've probably never been to a silent gym and it might not be the best business decision to be the one to try to start that trend. Since you'll probably want music to keep your clients moving, you need to make sure that you don't infringe on any music copyrights. Often, the easiest way for a gym to address music licensing is to obtain a blanket license from a performance rights organization (PRO), such as the American Society of Composers, Authors and Publishers (ASCAP) or Broadcast Music Inc. (BMI).
Ongoing Permit and License Needs
Be sure to stay on top of expiration dates for licenses and permits, as some may need to be renewed. If you let some expire, you could find yourself subject to fines or having to apply all over again, which can be a more difficult process than renewal. Once your business is open, if you plan any building, renovating, or adding services, be sure to revisit your permitting and licensing needs.
To make sure that you're up-to-date on the business requirements for operating a gym, you could also consider joining a professional association or subscribing to a trade journal. If you're ever unsure if you're fulfilling the legal requirements for your gym business permitting and licensing, it can be a good idea to consult with professional legal counsel.