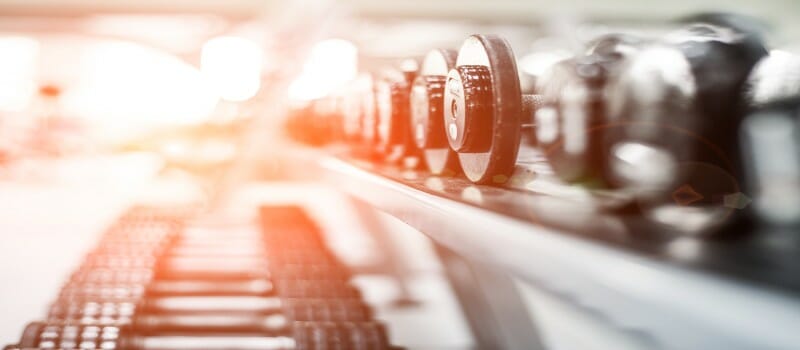 Owning a gym is a great business in a society where health and wellness are at the core of their lifestyle. Providing an atmosphere that gives your members the ability to take control of their health is rewarding and can provide a sufficient source of revenue. This business also requires an upfront investment in equipment and building a staff. To protect your investment in your business, purchasing fitness business insurance for your gym can provide the following benefits and protections.
Liability Insurance
Since you'll likely have exercise equipment in your fitness facility, it's a good idea to carry liability insurance. Fitness facility members will be using that equipment and if someone becomes injured, the insurance can protect you and your business.
Accidents can happen with members, employees, or guests from the public who may be touring your facility to determine if it is right for them. Slips and falls are usually the most common accidents associated with this policy and the lawsuits that can transpire from them. Other liability issues, such as faulty equipment or damages from your property to that person can be considered a liability. Depending on what you are offering, your facility needs coverage to match the provided services and training in addition to the equipment that is supplied.
Our team will assist you with the contracts associated with the policy and compare it to the services that you provide in your facility to ensure you are getting the protection that your facility needs.
Business Personal Property Insurance
Business Personal Property insurance covers the contents of your building due to the physical loss or damage to property on your premises.  It covers what you own inside the box: build-outs, flooring, rigs, equipment, office furniture, electronics, etc.  It does not cover the building brick and mortar – that is the landlord's responsibility. Earthquakes and floods (damage from water rising up from the ground) are excluded, but water damage (water leaking from the roof or pipes) is covered on this policy.  The amount of your coverage should be based on the Replacement Cost of your property.

Business Income/Extra Expense coverage is included in this policy.  Business Income coverage provides recovery of lost revenue when damage to the premises by a covered loss causes a slowdown or suspension of your operations.  Please be aware that there is a 72-hour wait period before it can take effect.
Extra Expense coverage pays for additional costs in excess of normal operating expenses that your business may incur in order to continue operations while your property is being repaired or replaced after damage due to a covered loss.
Workers' Compensation Insurance
Worker's Compensation insurance is designed to protect your business should one of your employees be hurt on the job. Accidents such as slip and falls or harm caused by gym equipment are cases that are usually filed. This coverage will pay your employees while they are out of work due to a work-related injury. All medical expenses and procedures related to the injury are covered with this policy. They are also able to return to their job once they have recovered from the injury and been released to work.
This insurance coverage is a requirement for any small business, including gyms and fitness centers in many states. In exchange for an employee to receive this coverage, they agree not to pursue a legal case against your gym. For many, this is a safety net to protect both business and personal assets from being utilized to cover the cost of work-related accidents. For many businesses that have had to make a claim on this policy, they have found this to be essential protection that they are happy to have after the fact. Workers' compensation allows them to maintain valuable employees while protecting the assets of the business at the same time.
Employee Practices Insurance
At a gym, one of the most significant assets on the property are the employees. From assistance staff to personal trainers, your employees provide the face of your gym and can make or break its reputation. Not only is it essential to cover them from physical accidents, but carrying employee practices coverage gives them another level of protection.
Employee practices insurance includes coverage on harassment claims, as well as discrimination and wrongful termination, all of which are common claims made against fitness facilities across the country and are not covered in your general liability policy for the gym. This coverage gives you as the business owner and your employees a sense of security with this type of coverage that provides the support and assistance you need during one of these claims. Should the plaintiff be granted favor in their claim, this policy will cover any fees that the business has incurred.
Special Event Insurance
Is your gym equipped to host special events for your members and athletes? Special events can bring in great revenue for gyms, giving guests the chance to tour their location. If you are interested in hosting special events at your facility with guests frequently in the gym, your best security practice is to pursue special event insurance.
Special event insurance is designed to give your gym coverage for the investment that you have made into the event to plan and prepare.
With event contingency insurance (added coverage), if an unforeseen incident arises and you have to cancel, your special event insurance will help you cover the costs for any reservations that you made.
During these special events, a guest or member could experience physical or property damage where your business is liable. Should you be named the responsible party in one of these incidents, you can cover any medical expenses or property damage expenses using your special event insurance.
Call NEXO for Fitness Business Insurance
Having the right insurance for your facility can make all the difference in your success and financial protection. At NEXO Fitness Solutions, we have a thorough understanding of the services provided in your facility and what it takes to keep your business open. We want to provide our clients with the leading coverage options available to their specific industry and their assets of the business. From your employees to your property and equipment, we have coverage for anything associated with your services. Feel free to reach out for more information today about our coverage offerings.
If you're a broker looking for innovative insurance solutions for your clients, we invite you to learn more about NEXO Insurance Services. With a focus on technology, flexibility, and customer service, NEXO offers a wide range of insurance products and services designed to meet the unique needs of today's businesses.
By partnering with NEXO, you can offer your clients the peace of mind that comes with knowing they have the right insurance coverage in place. To learn more about NEXO Insurance Services and how they can help you grow your business, visit our Agents & Broker website or contact us today.