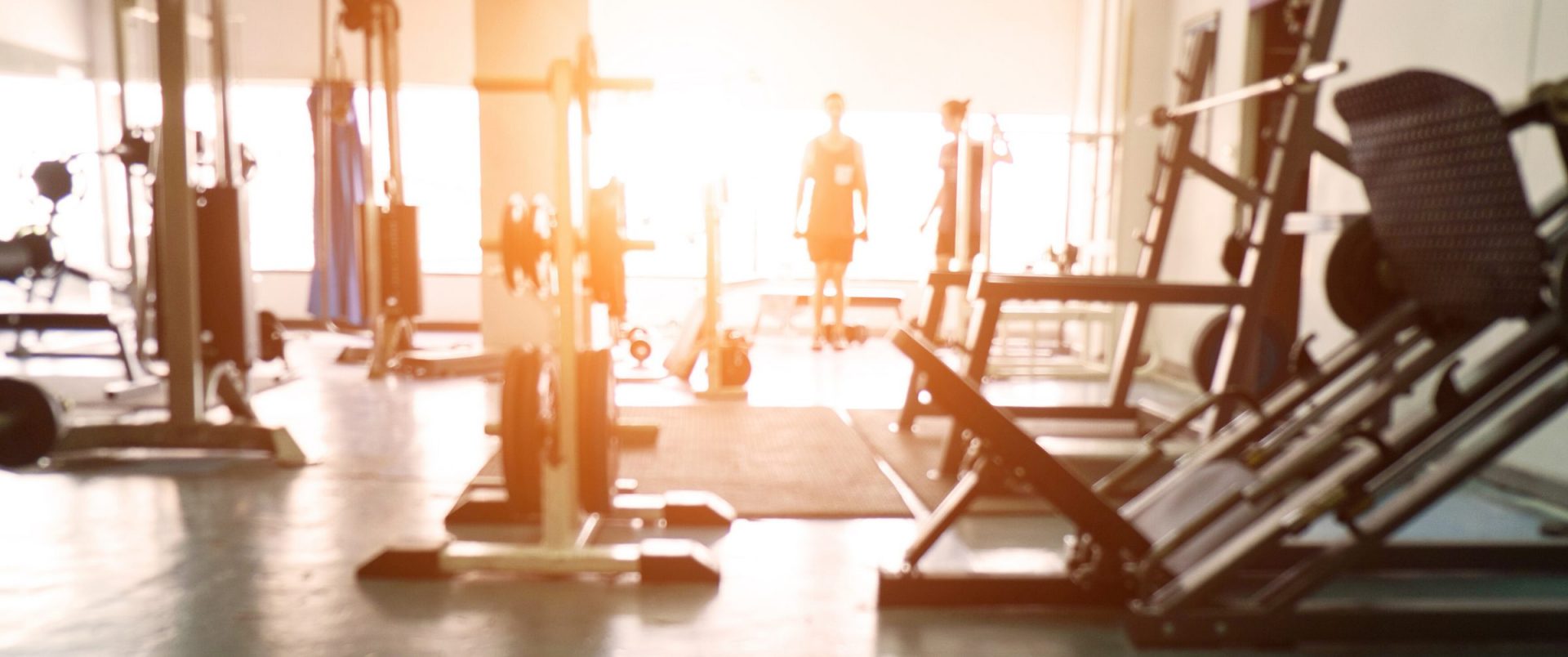 Determining your insurance needs can sometimes feel difficult to untangle, especially when you're running a complex business like a gym, which has a number of unique considerations. Let's take a look at some of the most frequently asked questions about business insurance for Gyms.
What are the basic kinds of insurance I need for my gym?
Liability Insurance
Liability insurance is required for fitness facilities, because of the many unique liability risks related to gym ownership. Liability insurance can cover legal fees and claims for allegations or occurrences of on-site accidents, injuries, and other health events, as well as reputational harm and marketing claims. This is probably the most type of insurance for a gym owner because it can protect your business from tens of thousands of catastrophic damages from claims.
Check out our guide to liability insurance for gym owners to learn more about this type of insurance.


Equipment Insurance
The next smart step to help prevent financial loss is to make sure your assets are protected with equipment insurance for your gym. While each gym is different, you've likely invested in a number of assets for your business, including cardio equipment, strength training and resistance equipment, weight lifting equipment, exercise mats, balls, benches, and more. You also need to protect other property, like furniture, signs, and computers.
What will be covered by business insurance for my gym?
NEXO is an industry expert in providing insurance to the fitness industry, so we can provide you with a custom recommendation based on your specific needs, but every plan will have some standard coverage.
General liability insurance provides coverage for claims that your business has caused harm to someone else, including injury, property damage, libel/slander, privacy damage, and copyright infringement. Your policy can cover you financially for everything from legal and administrative costs to third-party medical expenses.
NEXO insurance for property and equipment can help protect you from the cost of property losses and even help cover lost revenue if you have to close your doors or stop some services due to a covered loss. Your policy may cover claims for theft, vandalism, water damage, fire and smoke, wind, hail, and even some equipment breakdown.
What are other types of business insurance gyms may also get?
It's a good idea to take a look at your business overall to determine what other risks and liabilities that you may have. In addition to general liability and equipment protection, NEXO offers policies that can cover other aspects of your business.
Employee practices insurance can bridge the gap for personnel issues that aren't covered in other policies. In the event of allegations involving discrimination, sexual harassment, and wrongful termination, this insurance can provide reimbursement for administrative costs, legal costs, damages and lost revenues for covered claims.
Workers compensation coverage can help fitness facility owners manage costs. Through NEXO's pay-as-you-go premiums, we provide administrative help with audits, paperwork, and regulatory insurance bodies.
Another common personnel business risk is related to professional liability if an employee who may be seen as acting on behalf of your business is accused of professional negligence. You can opt for professional liability coverage to protect your business from such instances.
NEXO also knows that within the fitness industry, special events can be great ways to engage your clients—however, they can also come with additional liability issues. We offer customized packages for individual special events or recurring activities that are outside your regular general liability insurance policy.
How much does business insurance for my gym cost?
With more than 3,000 fitness industry clients nationwide, we're experts in the business insurance needs for gym owners—and we also know that each business is unique. We provide free, customized quotes to evaluate your particular needs.
Depending on your revenue expectations, membership, and property values, the cost of insurance will vary for each fitness business, but we have packages that cover gyms' needs for less than $65 a month.
With our insurance package, each service is optional, so it can be tailored to your needs. Since we have such a large volume of fitness facility clients, we're able to leverage our purchasing power to provide lower rates.


What can I do to keep my insurance costs down?
The good news is that the things you can do to keep the cost of your insurance low are the same things you likely want to be doing as a responsible business owner. If you take simple steps to reduce your liability risk, you can keep your insurance premiums down.
This includes:
Taking proactive steps to avoid negligence with proper maintenance of your property and equipment
Reviewing your businesses practices to ensure a healthy, nondiscriminatory culture for employees and clients
Enforce safe policies and procedures for use of the gym—and make sure your policies are enforced
Ensure your independent contractors have their own appropriate insurance
Ensure contractors and clients sign appropriate waivers and agreements
Some of these basic good practices can not only help protect you against liability, but boost the overall longevity of your business by creating a safer environment for everyone.
How can I get started?
NEXO makes getting set up with the insurance you need easy with our completely online process. After you reach out to us, we'll provide a free analysis customized to your operations and review all the recommendations and options with you. Coverage can begin quickly as well, sometimes in less than two days.
Get started now by clicking here, or call us at 310-937-2007.
If you're a broker looking for innovative insurance solutions for your clients, we invite you to learn more about NEXO Insurance Services. With a focus on technology, flexibility, and customer service, NEXO offers a wide range of insurance products and services designed to meet the unique needs of today's businesses.
By partnering with NEXO, you can offer your clients the peace of mind that comes with knowing they have the right insurance coverage in place. To learn more about NEXO Insurance Services and how they can help you grow your business, visit our Agents & Broker website or contact us today.