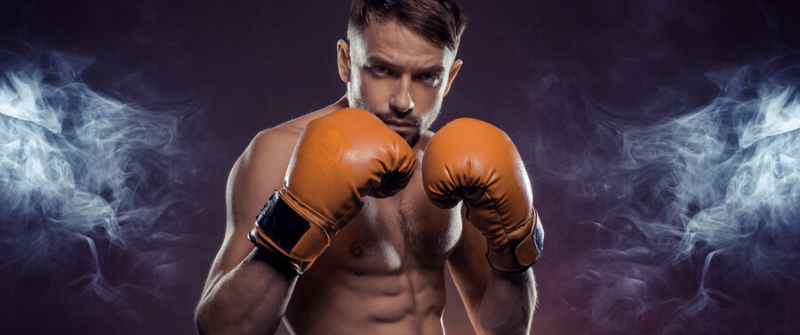 As a boxing gym owner, you're probably concerned about the type of insurance you need to protect not only yourself but your members and any guests visiting your gym. The good news is that NEXO has many years of experience helping owners of boxing gyms with their insurance needs. 
General Liability Insurance

General liability insurance (CGL) is the first step in protection for any business, no matter the industry. This type of insurance covers many of the situations that can occur in a boxing gym, such as:
Bodily Injuries 

Medical Payments 

Property Damage

Personal and Advertising Injury

Lawsuits
CGL is not required for businesses, but it is incredibly important. If someone decides to sue a boxing gym because of an injury, the owner could be faced with legal fees that could be financially devastating. 
Why Boxing Gyms Need CGL
Many boxing matches have spectators, and those people can become injured. CGL will cover the cost of treating those injuries and any costs associated with legal fees if someone decides to file a lawsuit. This type of insurance will also protect a gym from lawsuits having to do with marketing, such as when a competitor or consumer believes there's been copyright infringement or false advertising. 
No matter how small a boxing club or gym is, CGL is essential. The cost of coverage is well worth the peace of mind knowing that if anything were to happen, the boxing gym owner will be completely protected. 
Other Types of Insurance for Boxing Gyms

In addition to CGL, NEXO recommends adding property insurance. Boxing equipment is expensive, and if anything were to happen to it, such as from a fire or flood, it could be a great financial loss. Property insurance can cover the costs of replacing that equipment. 
Professional Liability Insurance
Professional liability insurance is another type of insurance that boxing gym owners should consider. This covers the training and advice given to members. If someone feels the training or advice has caused them harm in some way and files a lawsuit, professional liability insurance can protect against the legal fees. 
Any business that hires employees should have workers' compensation insurance. Not only does it protect the employee in case of injury, but it also protects the boxing gym owner from suffering costs due to being sued by employees. A typical scenario in which workers' compensation insurance would be helpful in is an employee is training a gym member. During the training, the employee falls and harms himself. He is rushed to the E.R. and has internal bleeding and must stay out of work for weeks. Workers' compensation insurance covers the cost of the E.R. visit, follow-up appointments, and lost wages during recovery. Without it, the boxing gym could be sued and end up suffering greatly financially. Many businesses have had to close because of this type of situation. 
Boxing gyms often hold special events. General liability insurance may not cover everything that may happen during the events, and that's why NEXO offers special events insurance. This type of insurance is temporary and can be easily acquired online. 
Why Choose NEXO for Boxing Gym Insurance
NEXO provides insurance to over 3,000 gym owners nationwide. Our team of experienced and knowledgable insurance agents understands the challenges of owning a gym. We tailor policies to the unique needs of each client's gym to ensure complete protection. 
Since we know how busy business owners are starting and running a business, we've made purchasing insurance quick and easy. Simply apply online. Our agents are standing by to reach out to review the application and create a customized policy. We have quick response times, offer online efficiency, and great customer service.
Get started now by clicking here, or call us at 310-937-2007.
If you're a broker looking for innovative insurance solutions for your clients, we invite you to learn more about NEXO Insurance Services. With a focus on technology, flexibility, and customer service, NEXO offers a wide range of insurance products and services designed to meet the unique needs of today's businesses.
By partnering with NEXO, you can offer your clients the peace of mind that comes with knowing they have the right insurance coverage in place. To learn more about NEXO Insurance Services and how they can help you grow your business, visit our Agents & Broker website or contact us today.