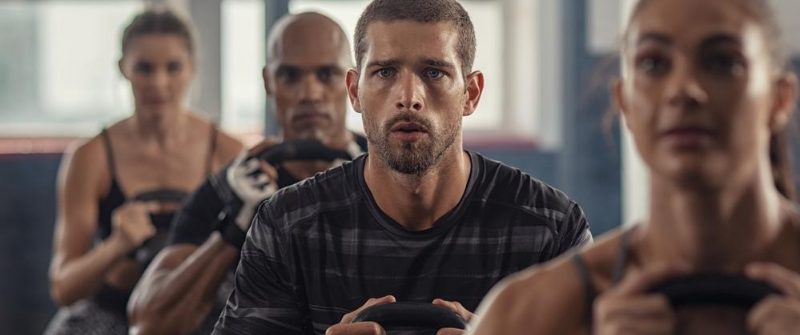 CrossFit, the elite fitness program may take different shapes at different fitness facilities, but there is a constant—the need for appropriate insurance. If you're opening a CrossFit gym, or if you're looking to integrate it into your services, it's important to think about all the considerations and risks to make sure you have the proper insurance in place to protect your business.
General Liability

For most CrossFit gyms, general liability is the most basic and essential insurance to have. The endurance, drive, and high-intensity focus of CrossFit creates business risks for your gym, including for workout injuries and accidents, reputational harm claims, and major health events.
Liability insurance may include coverage for property damage, bodily injury, privacy violations, copyright infringement, and libel or slander. The policy can help cover legal and administrative costs, as well as third-party medical expenses—potentially saving a CrossFit gym tens of thousands of dollars in out-of-pocket costs.
NEXO has extensive experience building custom insurance policies for fitness and CrossFit clients that can address specific areas of risk created by a CrossFit program.
Some of the things you can do to manage your liability risk and keep your premiums low for your CrossFit gym insurance are taking basic measures to:
avoid negligence by maintaining safe property and equipment
create and enforce CrossFit safety policies
require appropriate member agreements for CrossFit
Check out our guide to general liability insurance for gyms and fitness centers.
Equipment Insurance
Make sure that all the equipment you purchase or lease for your CrossFit gym is covered by an equipment insurance plan. Everything from machines and free weights to stability balls, exercise mats, benches, and punching bags can be included on an equipment insurance policy. Every CrossFit gym is unique, which is why NEXO provides free, personalized evaluations for the proper amount of equipment coverage.

Learn more about equipment insurance with NEXO.
Insurance for CrossFit Trainers
If your CrossFit trainers are directly, legally employed by you, you'll want to make sure they're covered in your workers' compensation (worker's comp) insurance policy, which is typically required by most states. There's no minimum number of employees for enrollment and you'll need to have a policy that covers workers' comp for both full-time and part-time employees. Workers' comp offers benefits to an employee or an employee's beneficiary in the event of a job-related injury, and may also cover employer liability, medical expenses, lost wages, retraining costs, death benefits, and legal costs.
Learn more about workers' comp for fitness facility owners by clicking here.
If you have employed CrossFit trainers, you may also want to consider professional liability insurance. This can protect your gym in the event that an employee is accused of negligence while acting as an agent of your business. Additionally, employee practices insurance is an option to cover other kinds of employee issues like discrimination, wrongful termination, and sexual harassment allegations.
If your CrossFit trainers are independent contractors, they won't be covered in your general or professional liability insurance, so it is a good practice to require contractors to carry their own certificate of insurance. Be sure that your contractors' policies cover the gym in any liability claims.
Special Event Insurance
If you're hosting any special CrossFit events, you can put your mind at ease with special event insurance. This is an enormously valuable type of policy that can help you cover CrossFit special event risks that may fall outside of your regular gym business. With NEXO's easy online application and payment for special event insurance, we can get a fast one-business-day turnaround.
Why NEXO?
As the provider for 10,000+ gyms and fitness clients around the country, we're the premier expert in fitness industry insurance, including as a provider of coverage for CrossFit gyms.
NEXO makes setting up your policies simple. The details of how much insurance is needed for your CrossFit gym can depend on a number of unique factors. We want to make sure gyms purchase the correct amount of insurance, so the best way to get started is to contact us for a free analysis of your CrossFit insurance needs.
Contact us to get started today!
If you're a broker looking for innovative insurance solutions for your clients, we invite you to learn more about NEXO Insurance Services. With a focus on technology, flexibility, and customer service, NEXO offers a wide range of insurance products and services designed to meet the unique needs of today's businesses.
By partnering with NEXO, you can offer your clients the peace of mind that comes with knowing they have the right insurance coverage in place. To learn more about NEXO Insurance Services and how they can help you grow your business, visit our Agents & Broker website or contact us today.